Why Consider a Home Extension – Some of the main reasons you should think about!
When thinking about opting for a home extension there are many things that you should think about. Budget, timescale and overall aims of the project are key but why should you consider a home extension? Yes, home extensions may cost a fair amount but they provide a whole heap of benefits to the end user. This post explains some of the main benefits of home extensions and some things that you will need to consider before getting the ball rolling with your new home extension. In today's market, there are many different types and styles of extensions out there. Gone are the days of traditional home extensions that can often cost thousands and take long time periods to complete.  Enter the new Pre Fab Extensions and Modular Home extensions which drastically reduce the cost of home extensions and cause minimal disruption to your home during the process.
If you have any questions about the home extensions that we have to offer here at Quick Kit Build then please get in touch with a member of our team today and we will be happy to talk you through the options available to you and get the ball rolling.
Home Extensions add value to your property
One of the main reasons to consider a home extension is the additional value that extensions will bring to your home. Home extensions not only provide additional living space but can drastically increase the resale value of your home. You may not be thinking about selling your home at the moment, but, circumstances change and in a few years time you may be looking to do this. Not only do extensions increase the resale value of your home but it also increases the curb appeal of your home so if multiple houses on the same street are up for sale yours is likely to be seen over the other. By extending your home you will also likely spend less money than you would during a full house move. Solicitors fees, moving costs and overall stress will be lower with extensions.
Modernise your home
In today's day and age, there are new technologies that crop up on a regular basis, it is important for us to stay up to date and ensure our homes utilise the latest amenities and features. One of the big trends for 2018 is the idea of smart homes which essentially means our home, appliances and other items talk to each other. With home extensions you can do some interesting things – For instance the, the Velux Home Extension has the ability to be hooked up to thermostats allowing the windows to regulate temperature autonomously. When the room becomes too hot the windows will automatically open allowing for the cool air to come in. In addition to this, through the Velux app on your phone you will be able to fully lock down the windows if you are heading on holiday or want to add extra security to your home.
You can find out more about the Velux Home Extensions that we offer by heading on over to the link provided
Use Prefabricated Extensions!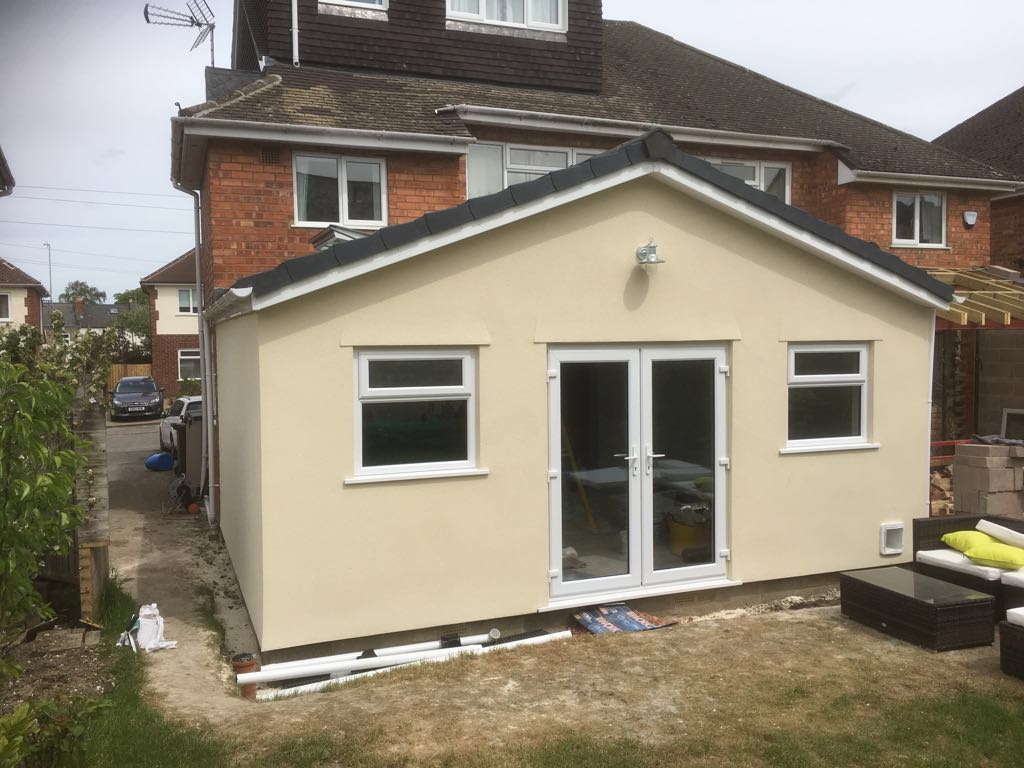 Prefabricated extensions have revolutionised the way that home extensions are built and the results that can be achieved for customers. A prefab extension is an extension that is built off-site in a manufacturing warehouse and is then transported to the installation site ready to be installed. This method of extension construction vastly decrease the costs of home extensions and also decreases the amount of disruption to you and your home. Historically, some prefab extensions were rigid in their design, with the new SIP Panels and Guardian Extensions you can create a truly customisable and unique extension designed for you and your family to enjoy.
Efficiency and design of your home
In addition to the above points, the efficiency and energy rating of your home can be increased through the addition of new home extensions. With the new extensions, there are very good insulation properties – this means that the heat retention of these is very good and means that you will not have to have the heating on too much during the winter periods. An example of this is the Guardian Extension, this style of extensions is noted as the 'future of home extensions' and is able to provide an amazing energy efficiency U-Value of 1.0 W/m2K – U Values measure how effective materials are as insulators. The design of the Guardian Extension is also fully Bespoke, Modern and Factory Engineered to the highest quality
You can browse the full range of extensions that we offer here at Quick Kit Build by heading on over to the link provided and checking each of the different styles and designs of Extensions.
New Living Space for you and the family
Arguably one of the most important reasons for a home extension is the extra space that the extension will bring for you and your family. A new extension will provide you with a new space to use during winter, summer and all of the seasons. An extension is a place for you and your family to relax in, friends will be able to socialise in your extension and new memories will be made. Extensions are cheaper than selling your house to move into a larger one and also with the new prefab extensions less stressful. Builders cause minimal disruption to you and your home as the hard work is done off-site in the manufacturing warehouses.
Think about the planning permission
It is always important to check and see if you need planning permission for your extension. Upon knowing the rules and regulations you will need to adhere to you can then move forward with your extension. The majority of extensions can go ahead without seeking planning permission but it is good to get this checked. A good suggestion is to refer to your local council's website to get a better understanding of this or speak with a member of the Quick Kit Build team who will be able to answer any questions that you may have about the planning permission of your extension.
If you are looking to improve your home by opting for a conservatory installation, you can check out our informative article that talks about Planning Permissions for Conservatories by heading to the link provided. As long as you adhere to certain rules and regulations then the majority of the time no planning permission is needed.
We have been providing building improvement products to customers across the South West of the UK for many years. We pride ourselves on offering a service that is second to none and has the customer at the forefront of everything we do. Our team of expertly trained staff will be on hand to answer any questions that you may have and talk you through the entire process to ensure that you know what is going on at all times.
You can get in touch with a member of the Quick Kit Build team today by heading on over to the link provided.
Paul is the Managing Director of Quick Kit Build. He has years of expertise within the industry and runs an independent medium-sized business.